Karin Plastina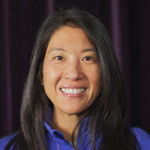 Karin is a results-driven, resourceful, and self-motivated individual with a passion for organization and efficiency. She is detail oriented, team focused with the ability to drive projects to completion.
At Coppei Collective: Karin is a Sr. Recruiter and Program Manager. She is responsible for recruiting and managing all aspects of Microsoft's Legal Intern Program. She created the robust program structure in 2004 and continues to drive the program's growth and expansion. Karin partners with senior leaders in Microsoft's Corporate, External and Legal Affairs department to strategically plan and execute the program.
Experience: Karin has over 20 years of recruiting experience. Karin was a Sr. Recruiter during Microsoft's early expansion years and was responsible for staffing software development and program management positions in all Microsoft product groups. She built relationships with hiring managers and academic institutions, identified highly qualified technical candidates and recruited them to Microsoft for positions across the company.
Education and Training: Karin received a BS in Speech Communications from the University of Oregon.
When not working: Karin can be found in a yoga studio, perusing food blogs or in the kitchen cooking for her family. She enjoys spending time with her family and friends and taking long walks/hikes with her pup Bear.
Leadership today: Is about collaboration, doing less talking and more listening.