Laura Nowell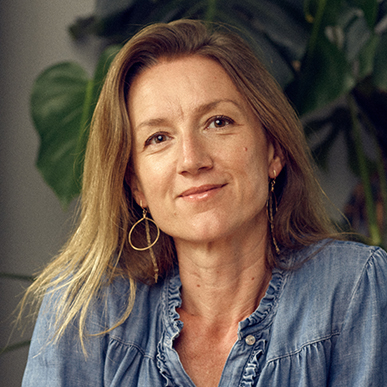 Laura is facilitator, leadership coach and consultant, passionate about supporting others to create positive and sustainable change in any area of life. She enjoys helping her clients to authentically align with their core values, improve emotional intelligence and develop impactful leadership strategies for their professional and personal lives. Integrating the principles of embodiment and mindfulness into her work, Laura's unique approach supports her clients to develop an embodied presence which effectively and consistently communicates who they are in the world.
Experience:
Laura spent 15 years as a business leader in the communications industry in London and Sydney, specialising in client relationships and talent development. She was Managing Partner and Head of Talent respectively at top London Advertising agencies working closely with Leadership Teams to create cultural change and environments where individuals, business and creativity can thrive. 
Alongside her private coaching practice, Laura has offered coaching, facilitation and consultancy to large corporations, independent collectives, small startups on subjects such as mindfulness training, wellbeing practices and talent development. Laura champions transformation through embodiment; integrating the intelligence of the body in healthy partnership with the mind.
Education and Training:
Laura is a certified Transformational Life Coach, graduating from London based school Animas in 2015.  In 2020 she certified as a Somatic Coach with Strozzi Institute in California. 
Other coaching certifications include:" Mindfulness for Coaching" (Animas, 2016). "The Power of Embodied Transformation" and "Coaching from Source" (Coaches Rising, 2018). 
Laura is also a certified yoga teacher, yoga therapist & somatic movement facilitator and has taught in the UK and run international retreats over the past decade. 
Trainings and Workshops Conducted:
Leadership coaching

Somatic coaching 

Wellbeing consulting

Talent consulting

Better breathing for a clearer mind

Introduction to mindfulness 

Mindfulness & creativity at work

Integrating coaching skills into management style
Leadership Today:
To build an engaging and dynamic leadership style, we need more than words.  When we begin to truly embody our vision and values, we can demonstrate who we are and what we care about, through powerful presence and meaningful actions. 
What clients say about Laura:
"The challenge that I took into the session was around leadership, presence and confidence. What was fantastic was Laura's approach. Not only an excellent listener, but also extremely adept at providing tools and support to enable me to reframe certain situations." –James, Managing Partner
"Laura's coaching has positively impacted me in so many ways, and I believe is responsible for huge progress in work-related anxiety and self-acceptance". –Claudia, PR specialist
"Laura's support and guidance allowed me to reach my own decisions and create my own path. She gave me the tools to have difficult conversations. I couldn't have done this before." –Clare, Creative Director
"Laura is an incredibly generous and considerate coach. I felt completely comfortable being vulnerable, which enabled me to reach insights that were previously shut off to me." –Matt, Talent Consultant
When Not Working:
Born and raised in the UK, Laura now lives in Brighton where she enjoys sea swimming and nature walks. She has spent many years travelling the world and has spent time living and working in South East Asia, Australia and South America. Inspired by both movement and stillness, she loves to dance, meditate, practice yoga and bring mindfulness into all areas of her life.