Meara Clark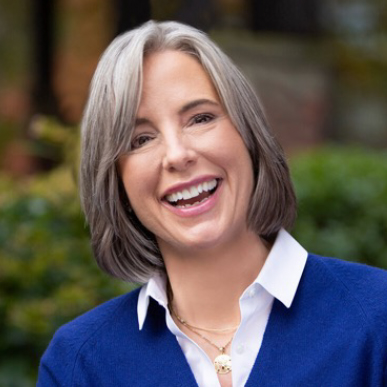 Meara is an executive coach working with leaders and their teams to improve performance, well-being, and customer outcomes. She helps people see the gap between their intention and impact, recognize the cost, and choose how to improve. A simple model with powerful results in complex, fast-moving, global organizations. Meara's clients report more success in managing themselves, empowering their teams and influencing stakeholders. Teammates gain more trust, clarity, aligned action and ease in navigating conflict.
At Coppei Collective:

Meara is a leadership coach working with all levels and senior leaders with onboarding and scaling up for increasingly satisfying roles. Her areas of expertise include effective advocacy & influence, increasing engagement, de-escalating conflict, delegating authority, creating accountability, and progressing talent.
Experience:
Meara has been coaching professionally since 2008. She's an ICF Professional Certified Coach with over 2,700 client hours logged with clients at organizations including: Amazon, Avalara, Havenly, Microsoft, Meteorcomm, Moz, Overlake Hospital, Seattle Symphony, Seattle Aquarium, Sound Transit, Stratolaunch, Substantial, Vulcan and Winshuttle. Meara's leadership development career was preceded by two decades in government relations and community affairs. After serving on the staff of Senator Daniel J. Evans in Washington, D.C., she worked as a lobbyist and public affairs consultant on behalf of the business and medical communities including Bank of America, Microsoft, Weyerhaeuser, The Washington State Bankers Association, and the American Medical Association.
Education and Training:
Meara Clark is a graduate of Vassar College, with a BA in History.
She received her coach training through the Coaches Training Institute, Certified Co-Active Coach; Team Coaching International, Team Performance Master Coach; and InviteChange, Advanced Team Coach; and is certified in the Leadership Circle, 360 Profile and the CoreStrengths SDI 2.0 assessments.
Trainings and Workshops Conducted:
Best Team Ever
Change Hacks
Coaching Skills for Managers
Collaboration, Communication & Conflict
Influencing without Authority
One Word Reset
Real Time Resilience
Leadership Today:
Purpose - Equanimity - Candor