Beth Jenson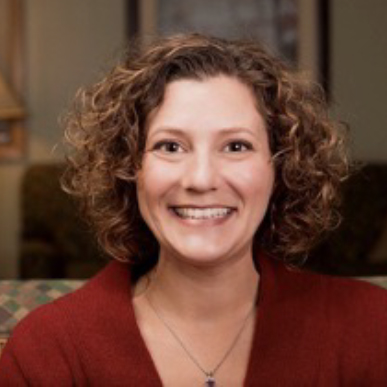 Beth Jenson is a ICF certified (ACC) leadership coach, manager coach and personal coach who is also a licensed mental health counselor (LMHC). She engages clients at all levels to broaden their self-awareness, emotional intelligence and relational skillset, and develop a psychologically healthy mind-set which creates wider possibilities for behavioral change.
As a staff tutor at Henley Business School in Copenhagen, Denmark, Beth assists corporate leaders become certified executive coaches and discover their own coaching voice with a wide range of evidence-based models, tools and techniques within psychological frameworks.
Beth relocated to Copenhagen, Denmark in 2019 with her husband and two teenagers.
At Coppei Collective:

As a coach, Beth provides intelligent support to leadership teams and individuals. She offers a wide range of strategic interventions to meet developmental goals and warmly engages her clients with well-honed techniques, empirical research, and a good dollop of humor.
Beth has a unique niche in coaching Neurodiverse professionals and raising emotional intelligence and "soft skill" performance in highly-technical teams. As a lifelong advocate for diversity, Beth's mission is to facilitate psychologically safe workplaces for all.
Education and Experience:
Beth is a leadership coach and psychotherapist with 15 years experience and holds a MA in Applied Behavioral Science, Systems Counseling from Bastyr University's Leadership Institute of Seattle, WA.  Beth is a Henley Business School Certified Executive coach, an ICF Associate Certified Coach (ACC), a fully-licensed counselor (LMHC) and approved supervisor with over 14,000 session hours, and a team coach specializing in facilitating organizational health in high-powered teams. She has mentored managers and clinicians in systemic health, is certified  in Agile for Human Resources, delivered more than a hundred custom workshops, and is currently a tutor of the Professional Certification for Executive Coaching (PCEC) program at Henley Business School in Denmark.
Trainings and Workshops Include:
The Anxious Leader: Practical Stress Management for People in Leadership

Safe to Innovate: Fostering Psychological Safety in Teams

Our North Star: Aligning Teams Toward a Common Goal

Generationally Speaking: Understanding Management Needs of Gen Y/Gen Z

Listening Management: Learning, Coaching, Modeling Ideal Listening Styles

Mitigating Meltdowns: The Predictable Rhythm of Staff Emotional Needs

Tired Brain: When Fatigue Impedes Performance
About Leadership:
"Pull a thread here and you'll find it's attached to the rest of the world."
― Nadeem Aslam